Have you ever used cookie cutters? If so then you know how much fun they are. I used to bake Christmas cookies with my kids every year, and we always made sugar cookies with the cookie cutters.
Regular readers of this ezine know that I'm always thinking of ways to save time in QuickBooks. Today's article is about Memorized Transactions. Did you know they are very much like electronic cookie cutters?
This is why QuickBooks professionals love Memorized Transactions, because they make work easier, faster, and more uniform… just like using a cookie cutter!
If you are not already a huge fan of Memorized Transactions, I hope to make you one today.
Transactions You Can Memorize
Memorized Transactions are the best and easiest way to enter any transaction that 
recurs on a regular basis.
 That's the key to understanding them and making them work. Can be….
Customer Invoices
Vendor Bills
Purchase Orders
Sales Orders
Credit Card Charges
Checks
Deposits
Transfers
General Journal Entries
The list goes on and on!
Recurrence Choices
Any transaction that recurs regularly can be memorized. Here are the recurrence choices available:
Daily
Weekly
Every Two Weeks
Twice a Month
Every Four Weeks
Monthly
Quarterly
Twice a Year
Annually
How Are They Entered?
Once you've memorized the transaction, you set QuickBooks to one of the above recurrence choices. Then you tell QuickBooks how the transactions should get entered:
Remind Me – this means that QuickBooks will place the transaction into the Reminders List. You will then need to go to the Memorized Transaction List, double click on the transaction, and then QuickBooks enters it.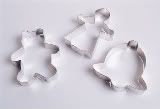 Don't Remind Me – this means that QuickBooks will take no action to either enter the transaction or remind you about it. It will sit in the Memorized Transaction List, waiting for you to enter it at the correct time.
Automatically Enter – this means that QuickBooks will enter the transaction according to the recurrence schedule you selected above.
7 Steps for Success with Memorized Transactions
1. Find the Transactions.
 Go through your QuickBooks file and make a list of any transaction that recurs according to any of the recurrence choices listed above.
2. Memorize Them. Locate the most recent of each of these. For example, if you have a customer invoice for Tom Brown that recurs each month for the same amount using the same Items, terms, etc., go to the last invoice you created for him. Windows users press Control-M here, Mac users press Command +. If for some reason the shortcut key doesn't work, go to the Edit menu and locate the choice to Memorize the transaction.
3. How Should They Be Entered? QuickBooks opens a window called "Memorize Transaction." Select how the transactions should be entered, according to "How Are They Entered" above.
4. Recur How Often? Select the recurrence schedule as shown above.
5. Next Date to Enter? Select the "Next Date" to enter the transaction. This is a date in the future that QuickBooks will use to enter the transaction automatically or to remind you about it.
6. Do You Automatically Enter? If you selected Automatically Enter,
notice that the Number Remaining box became active. QuickBooks is giving you the option of entering only a certain number of these transactions, and you do this by entering the "number remaining." For example, if you only want QuickBooks to enter it six times, enter the number 6 here. You may also enter the transaction ahead of time by entering a number into the Days in Advance to Enter box. This is a good choice for straight line depreciation entries.
7. Final Tips. To be most successful using memorized transactions, make sure they have the same Items and/or accounts, same or similar amount, recur regularly, same terms, and have the same customer or vendor each time. Also when you are first starting to use Memorized Transactions, once they are entered take a few moments to look at them to be 100% certain they are correct. Make adjustments and re-memorize if necessary.
Contact me today and let's talk about how to make your life easier in QuickBooks.
Until next time,
Jennifer Thieme